TOPEAK NEW MATERIALS AND TECHNOLOGY CO., LTD based in Dongguan, Guangdong, China is a fast growing professional large-scale manufacturer of making coating on fibre cement boards / calcium silicate board.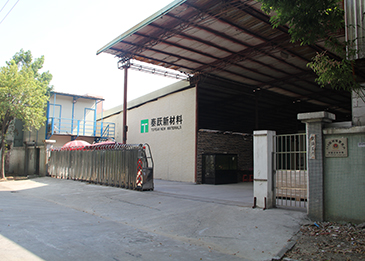 With the specific purpose of providing advanced technological solutions and reliable constructions and innovative interior architectures, TOPEAK is specialized in the production, manufacturing and marketing of fiber cement boards with all kinds of functional coatings for versatile facade cladding , interior paneling and decorative architectural surfacing design which are extensively used in the construction of buildings, metro, tunnels, hotels, office, schools, airports, hospitals, etc. They have varying functions including heat preservation, insulation, fire-proofing and heat isolation. Due to their beautiful designs, colors, styles and excellent decorative effectiveness, we have won the praise of many customers.
TOPEAK manufacturing plant occupies an area of 5000 square meters. With the dedicated management team, experienced technical expertise in the board coating industry and strong financial support, its production capacity has reached 100,000 square meters per month and continuously increasing new production facilities to meet the dramatically rising demand from customers.
TOPEAK Calcium Crystal boards are composed of a composite matrix of portland cement, high purity quartz powder, wollastonite and cellulose, etc. After several process steps, the new building and decorative panels with the high-grade UV coating treatment for interior decorative panels and fluorocarbon paint as the surface treatment for exterior panels comes into being. TOPEAK boards have a variety of color and patterns similar to marble texture, wood-grain texture, aluminum texture and other special designs which can meet different aesthetical requirements.
The TOPEAK manage group has a strong commitment of environmental care in line with the process of production. All TOPEAK Boards are manufactured in a closed re-circulated system and most waste materials can be re-cycled. All TOPEAK products are manufactured to ISO 9001 & 14001. TOPEAK high performance calcium crystal boards are 100% without Asbestos, have gained CE marking under the standard of EN12467:2012.
Our company has always focused on research, development and innovation. We are willing to work with elites in all fields, to develop together. We believe that we can create a beautiful residential environment for you!